Heyman | Royals are open for trade business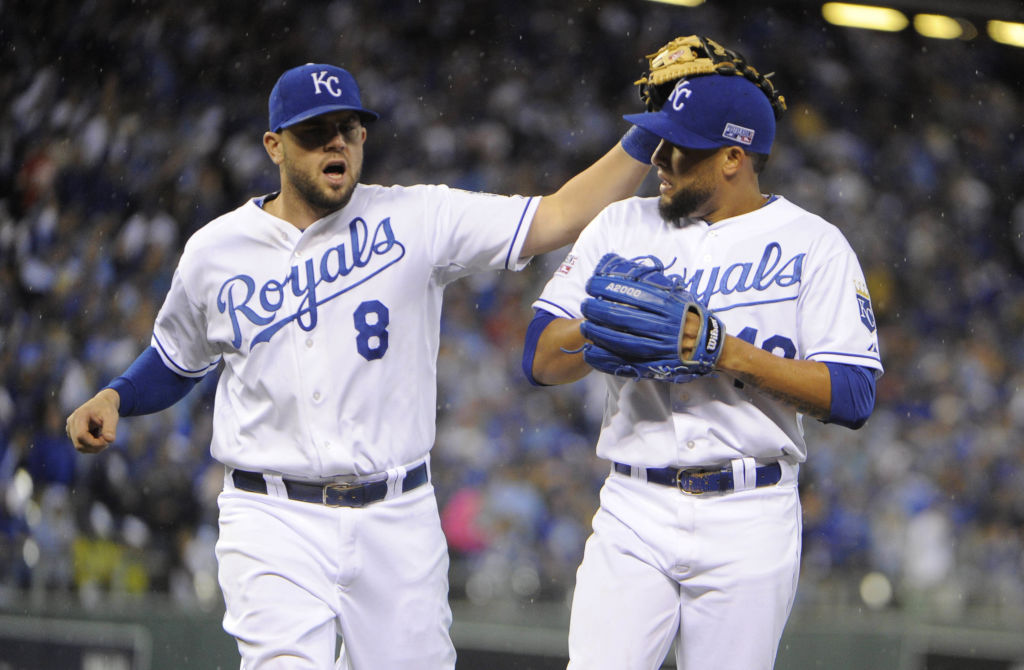 The Kansas City Royals are said to be "quietly" letting other teams know they expect to have a "for sale" sign up soon. That is not to say trades are expected immediately, but Royals people appear realistic about where things stand.
They are currently vying to get out of the basement in the AL Central, by far baseball's weakest division, and while no one can be considered buried in a division without even one winning team, they seem to have no illusions about contending this year. One person who's spoken to Royals people suggests they could be "open to anything," which means it won't be just older veterans and players on the last year of their deals who will be considered for trade – though the Royals do have a lot of those.
"As you know, when a team isn't performing as well as they'd like, it makes sense to be open-minded concerning trade scenarios," GM Dayton Moore said by phone. "But I wouldn't say we are moving quickly on the trade front."
The Royals have some big pieces to dangle, starting with star closer Kelvin Herrera. But two GMs with competing teams offered varying opinions about the Royals' group of available players, with one ranking it as solid and the other suggesting it won't be as great as the names might indicate due to underperformance, and in a couple cases, salaries that aren't low. The GMs both agreed that the most valuable Royals player likely to go is Herrera, who was briefly the hardest thrower in the game but has remained effective with the loss of a couple mph and has a history of coming up huge in big spots.
The Houston Astros, who have had a closer issue, have been speculated here as a possibility for Herrera, though he'd improve just about any contending team. Mike Moustakas is the second trade candidate who should bring something decent back considering his nice start and a reasonable salary following his tough free agency; but one of the two GMs suggested he wouldn't bring a haul back due to the lack of demand for third basemen (though Moustakas is said to also be deft enough to play first).

If the Royals are indeed willing to consider non-free agents for trade, Whit Merrifield — who has shown to be a nice player, isn't yet arbitration eligible and was discussed some over the winter — would bring back a nice return. Though one of the GMs said the Royals would "feel the need" to get back a haul for the well-priced Merrifield, which might make a deal for him unlikely.
One thing both GMs agreed on is that the Royals' rotation, which has generally been poor this year, wouldn't draw much of anything back, barring a turnaround. Danny Duffy's salary, once seen as reasonable, is prohibitive based on his abject struggles this year. Ian Kennedy has pitched better, but his salary is seen as high, as well, and the same goes for Jason Hammel.
They could spin late-signing free agents Jon Jay and/or Lucas Duda, potentially, and they could bring back a prospect after the Royals signed them to fair, one-year deals. Jay is a solid defender who's an on-base guy and Duda is a power threat.