Heyman | Cubs could be landing spot for Manny Machado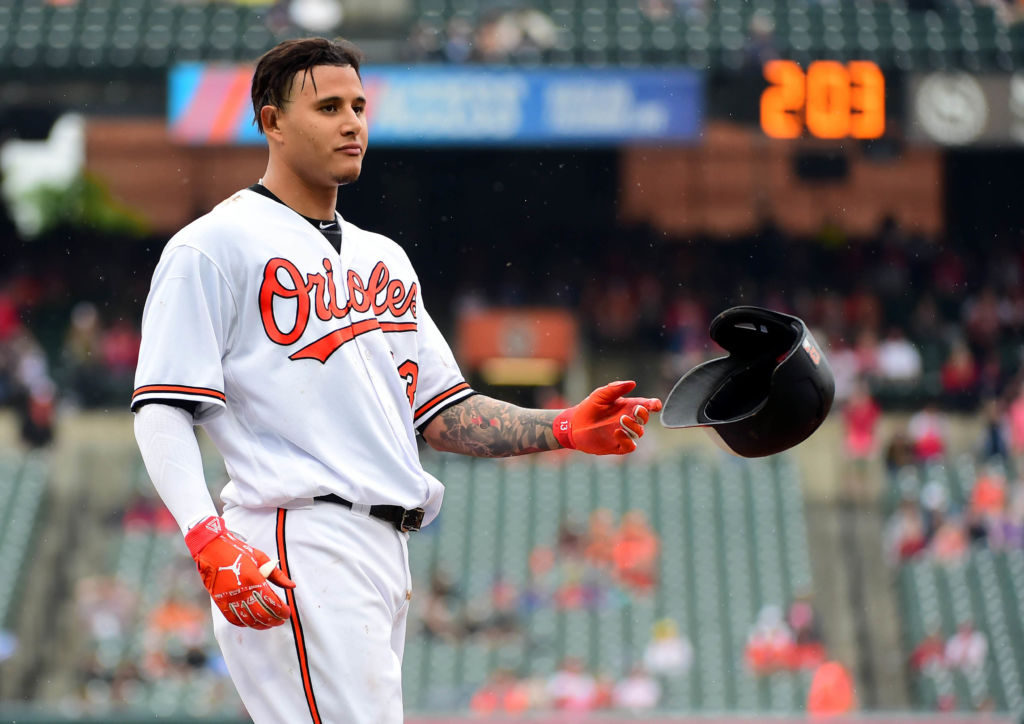 The Chicago Cubs will take a look at acquiring superstar shortstop Manny Machado, sources say. Machado was speculated by FRS Sports a few weeks back as a likely candidate for the Cubs, with Addison Russell seen as part of a possible package for the Orioles, and word now is that he is the Cubs' main target at the deadline.
The Cubs are one of nine teams to talk to the Orioles about Machado over the winter when Baltimore was fielding offers – the others were the Phillies, Cardinals, White Sox, Yankees, Red Sox, Dodgers, Diamondbacks and Red Sox. The Dodgers might be the most logical landing spot for Machado due to the season-ending elbow injury to their star shortstop Corey Seager, but with the Dodgers in a situation where they have multiple issues in an awful, injury-wracked start, the Cubs could come to the forefront.
The Indians and perhaps the D-backs and Cardinals are among others who could be linked again to Machado. Most contending teams have shortstops (and for that matter third basemen), and teams generally aren't anxious to do half-year rentals, but the Cubs look like a team that could fit if the Orioles have interest in Russell.
The Cubs could simply replace Russell with Machado, who has made clear here and elsewhere that shortstop is "where his heart is." The Cubs have another excellent shortstop in Javier Baez, but he also happens to be a superb second baseman, maybe the best in baseball at that position, in fact.
The Cubs have hit better lately but they haven't hit to their potential so far this year, as Anthony Rizzo, Russell and Ian Happ started slow. The Cubs have traded some of their top prospects in recent years to acquire Aroldis Chapman, Jose Quintana and others, and while they prefer players with years to go on their deals, they did trade for Chapman and are believed willing to bend that preference for a superstar such as Machado.