Heyman | Casey Mize clear leader of pitching-heavy draft class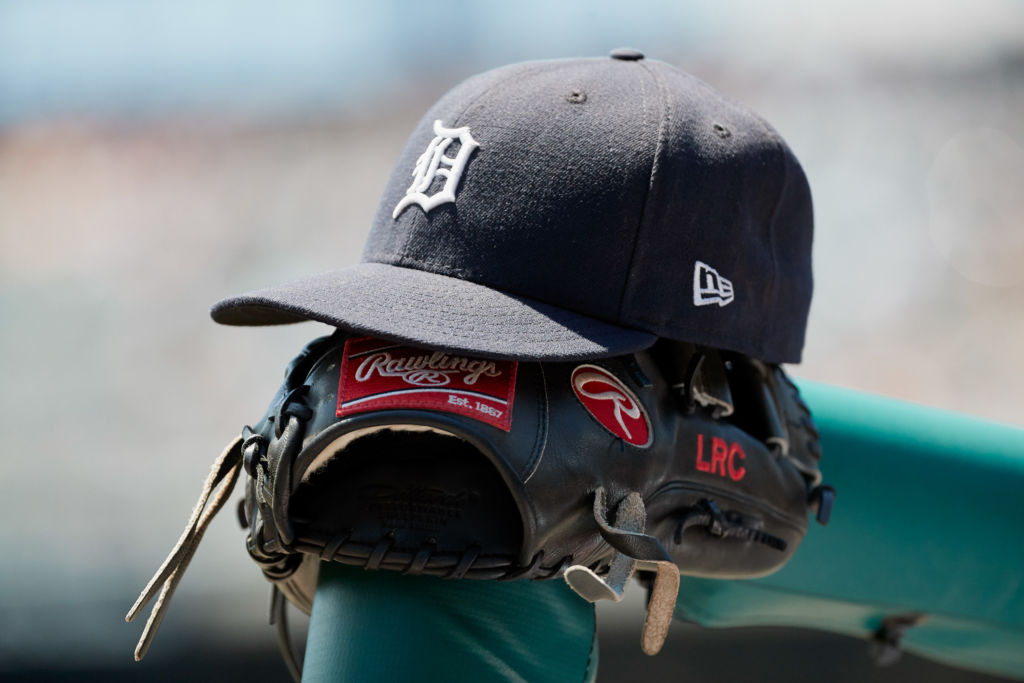 Auburn right-hander Casey Mize has "separated himself" as the expected No. 1 pick – held by the Detroit Tigers — in next month's first-year player draft. And one scout takes it a step further: "If they don't take (Mize), they should be fired."
While there isn't a generational player in this year's draft – a la Bryce Harper or Stephen Strasburg – Mize has the repertoire and competitiveness that makes him the obvious choice.
"He's amazing," one scout says. "Everything he throws is for a strike, whenever he wants."
It's a deep draft, and scouts are suggesting that with picks two through around 25, beauty is in the eye of the beholder. But there should be "no doubt" Mize is the top guy. Even agents associated with other players have a hard time disagreeing with that assessment.
Says one, "The only question would be the injury history."
Here's our current top-25 (though two through 25 could go almost any order):
1. Mize. See above
2. Matthew Liberatore, LHP, Arizona HS. No relationship to the Dodgers lefty Adam Liberatore, but an exceptional talent.
3. Brady Singer, RHP, University of Florida. Excellent talent in big-time program.
4. Nick Madrigal, SS, Oregon State. He's only 5-foot-7, but lack of height didn't stop Jose Altuve, Jose Ramirez or others. He's said to do it all.
5. Mason Denaberg, RHP, Florida HS. Big-time athlete from Merritt Island, Fla. should go fairly high.
6. Carter Stewart, RHP, Ocala, Fla. HS. Folks are raving about his spin rate, which bodes well for his draft position. In any case, he has an excellent curveball.
7. Alec Bohm, 3B, Wichita State. Big third baseman is a middle-of-the-order bat.
8. Kyler Murray, OF, University of Oklahoma. Great all-around athlete is a burner who also plays football.
9. Joey Bart, C, Georgia Tech. The Yellowjackets produce Major Leaguers, and he's a fine catch-and-throw guy with power.
10. Kumar Rocker, RHP, Georgia HS. The big righty is a special talent whose dad is Tracy Rocker, the former NFL player with the Redskins and Auburn star. Has strong commitment to Vanderbilt.
11. Jackson Kowar, RHP, University of Florida. Huge fastball.
12, Ethan Hankins, RHP, Georgia HS. Yet another prep pitcher from the hotbed of Georgia, and yet another Vandy recruit. He's seen as having the best fastball in the draft.
13. Cole Wilcox, RHP, Georgia HS. Yet another hard-throwing righty from the South.
14. Ryan Rolison, LHP, University of Mississippi. Polished lefty with an outstanding curveball.
15. Travis Swaggerty, OF, South Alabama. An "on-base machine," MLB.com calls him.
16. Logan Gilbert, RHP, Stetson. If you get the idea this is a pitcher's draft, you are absolutely right. Gilbert hails from the Florida college that produced Jacob deGrom. 
17. Connor Scott, OF, Florida HS. He's known for blazing speed and plays for the baseball school that produced Wade Boggs and other big leaguers.
18. Steele Walker, OF, University of Oklahoma. He has shown prowess with the wood bat, as MLB.com noted.
19. Cole Winn, RHP, California HS. The high school pitcher who was Player of the Year in Colorado moved to California Lutheran, a SoCal powerhouse. Most of the best players are East this year, but this is an exception.
20. J.T. Ginn, RHP, University of Mississippi. Big arm, big stuff.
21. Jonathan India, SS-3B, University of Florida. He's hitting .400 for the powerhouse that continues to produce great prospects. 
22. Ryan Weathers, LHP, Tennessee HS. The son of pitcher David Weathers is another Vandy commit.
23. Jarred Kelenic, OF, Wisconsin HS.
24. Shane McClanahan, LHP, University of South Florida. Throws 100, the only question is the control.
25. Anthony Seigler, C, Georgie HS. Switch-hitting catcher is athletic.