Heyman | Do Yankees have eyes on Arizona's Patrick Corbin?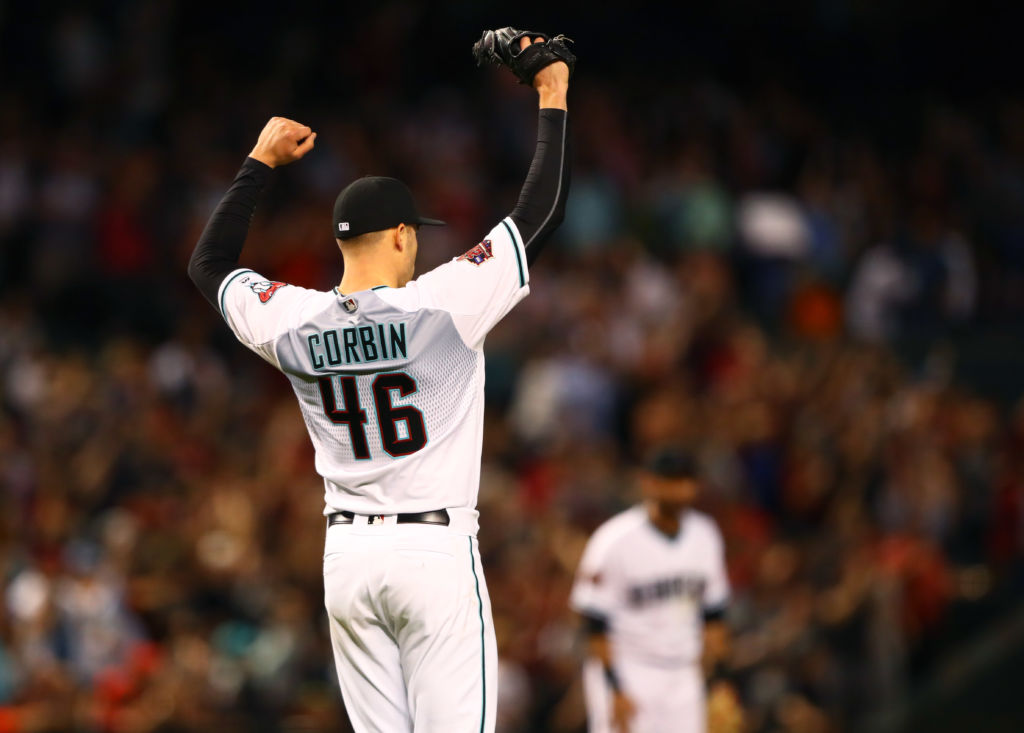 The New York Yankees do have their eye on Arizona Diamondbacks star left-hander Patrick Corbin, who in effect nodded to them by saying publicly how much he and his whole family loved the Yankees while growing up in the upstate Syracuse area.
Of course, many players have used the Yankees to get better deals, but Corbin was so effusive in his love for the Yankees in an interview with Bob Nightengale of USA Today that it's hard to fake that sort of enthusiasm.
And such a match makes sense.
Before doing the politically correct thing and emphasizing how he's not looking to leave, Corbin told Nightengale about the Yankees, "It definitely would be great to play there. I grew up a Yankee fan. My whole family are Yankee fans. My mom, my dad, my grandpa, everybody. Really, every generation of my family has been Yankee fans."
Of course, that couldn't be true of the Diamondbacks, who have been around only since 1997. But some Yankees people definitely did notice Corbin's comments, and we'll just say they were quite happy to hear that from the pitcher who's been perhaps the best in the NL so far this season (4-0, 1.89 ERA, 48 K's in 33.1 IP) following a great second half last year.
Beyond the niceties, it does seem to line up. The Diamondbacks did a great job with Corbin, working with him on refining his repertoire and recapturing his earlier magic. But the reality is that now that he's so good (part of that was re-emphasizing his patented slider) they may have trouble affording to him. The Yankees have reset their tax rate by getting below the $197 million threshold (figures obtained by the AP suggest the Yankees are about $18 million under that threshold at the moment), and they are expected to be big players on the free-agent market.
While they've been tied to the three biggest free-agents-to-be – Bryce Harper, Manny Machado and Clayton Kershaw – there are reasons to believe that none of them is likely to ultimately wind up with the Yankees. They have the two biggest slugging corner outfielders already, seeming to make Harper an unlikely fit; they have Didi Gregorius for Machado's preferred shortstop (not to mention coming star Miguel Andujar for third base). And everyone figures Kershaw is likely to remain with the Dodgers considering how well that's worked out for everyone involved.
But Corbin sure makes a lot of sense.
He's just the sort of lefty they love, and who's thrived as a Yankee (most of the champion Yankee teams have had great lefties, from Lefty Gomez to Whitey Ford to Ron Guidry to Andy Pettitte), and if anything, he's getting better with age.
But they will have competition for Corbin.
As one scout said, "His fastball is back, his slider is better than ever and he's an uber athletic and competitive guy, which is the kind of guy to bet on."
The Yankees may just place that very bet.