Heyman | Do Cubs make sense as Machado trade destination?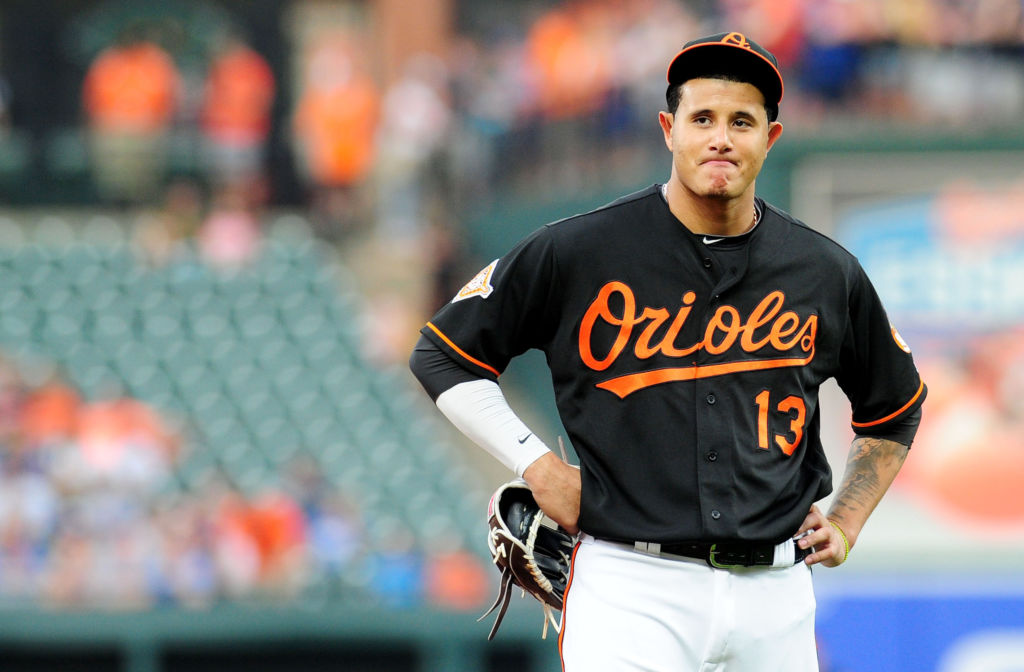 Manny Machado looks like a trade candidate the way the Baltimore Orioles are starting out.
Some are, in fact, suggesting he just might be the first and most obvious trade candidate. And some see the Chicago Cubs as a perhaps the most logical landing spot in a trade.
Last week, an unnamed executive said he saw the crosstown White Sox as a dark horse candidate to land Machado as a free agent. But if Machado is traded during the year, their rival Cubs do make sense – that is, if the Orioles are really willing to deal Machado.
One rival executive suggested that the Cubs could send starting shortstop Addison Russell as part of a package to land Machado, and that would seem to be a pretty good start. While Russell isn't Machado (few are), he has an extra couple years of control, and he'd give the Orioles a nice replacement for their best player.
The Orioles' awful start combined with their location in arguably baseball's best division should make it clear that Machado will have to go in trade, rivals say – though the Orioles are at the very least unpredictable in these circumstances.
Owner Peter Angelos has never liked to trade his stars, and has done so only rarely. The one big exception was the summer of 2000, when the Orioles traded Will Clark and other veteran stars as part of a major rebuild. Last year, they came close to trading star closer Zach Britton to the Astros before pulling out of the deal after citing a couple medical failures for two of the players that were coming back from Houston in the deal; one of those players was Colin Moran, who had suffered a concussion in the weeks before the trade.
Anyway, as it turned out, the Orioles have to regret not pulling the trigger on that deal, as they faded from the race last summer, Britton suffered an Achilles injury that's cost him the first two months of this season and Moran has had a nice start this year with the Pirates, where he was traded in the Gerrit Cole deal – a better one for Houston, as it turns out.
The Orioles seemed to favor pitchers in Machado discussions this winter, but they will need infield help, too, so Russell should work as one piece in a package. The rival exec also named Machado's teammate Britton plus Chris Archer of the Rays, J.T. Realmuto of the Marlins and Mike Moustakas and Danny Duffy of the Royals as among the more prominent players who could/should be available in trade this summer.
The Cubs do make sense, since he could play his preferred shortstop for them under the scenario suggested. But as a reminder, there was quite a lot of interest in Machado, one of the top 5-to-10 players in the game by just about any estimation.
As a reminder, here are the nine teams believed to have made an attempt to acquire Machado via trade this winter: Yankees, Red Sox, Cubs, White Sox, Dodgers, Diamondbacks, Indians, Cardinals and Phillies.